About Us
About the Company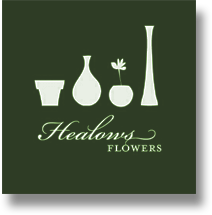 Our commitment is to provide beautiful, hand-picked and hand-delivered floral arrangements.
Healow's Flowers is located in the heart of San Francisco's Financial District. We are a family owned & operated flower shop with over 25 years of experience creating memorable and custom floral design. We strive to provide quality & service for any of your floral needs from personal/corporate gifts to special events.
We pride ourselves on providing personalized customer service aimed at helping you express yourself through flowers. We are dedicated to offering the freshest flowers, same-day delivery, and making sure our client's every need is met.
In addition to our diverse and extensive flower selections, we carry a large selection of orchid plants, greeting cards, balloons, and champagne in our store to celebrate and embrace your events and the special people in your lives!
Healow's Flowers
475 Sansome St Ste 1 Embarcadera Center
San Francisco, CA 94111
---
Store Hours:*
*Healow's Flowers serves the San Francisco Bay Area with private floral delivery. To help ensure on-time delivery during busy holidays, please place your order at least 1 day prior to the following major holidays: Thanksgiving, Christmas, New Year's, Valentine's Day, Easter, Administrative Professionals Week, and Mother's Day. Our shop is closed on the following holidays: Thanksgiving Day, Christmas Day, New Year's Day, and Labor Day.
Specialty Services
We specialize in the following services:
Same-Day Delivery
Personal + Corporate Gifts
Event Flowers (Corporate, Baby Shower, Social Events & Weddings)
Graduation Leis
Prom Corsages & Boutonnieres
Funeral Spray/Casket Arrangements
Balloons
Green + Blooming Plants
Fruit/Gourmet Baskets
Wine + Champagne
Tropicals
European/Dish Gardens
Contemporary, Modern, Traditional Arrangements
Contact Information
If you have any questions or need more information, please call us directly at 415.956.3333. We are here to serve you and make your flower-sending experience a pleasure.


Healow's Flowers
475 Sansome St Ste 1
Embarcadero Center
San Francisco, CA 94111
Areas Served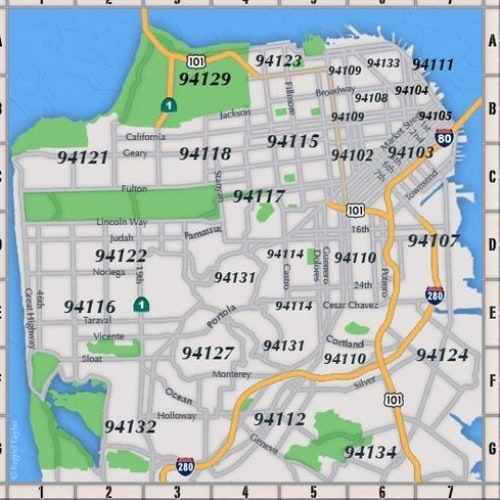 We delivery anywhere in San Francsico + the following:
The Peninsula: South San Francisco, Millbrae, Colma, Daly City, San Bruno, Brisbane, Burlingame, Pacifica, Half Moon Bay, San Carlos
Marin: Sausalito, Belvedere, Tiburon, Mill Valley, Corte Madera, Larkspur, Kentfield San Rafael, Strawberry
East Bay: Berekley, Emeryville, Oakland, Walnut Creek
We also deliver to the following facilities
Adems Residential Care Home
Alderson's Board & Care Home
Alexis Apartments
All Hallows Community
Anderson Driscoll's Comisky
Antonia Manor
Arthur J Sullivan & Co
Ashley & McMullen Funerals
Aspen Tenderloin II
Atlantis Memorial Svc
Autumn Glow
Barcelona Residential Care Hm
Barcelona Residential Care Hme
Bay Area Cremation & Funeral
Bayview Mortuary
Be-Be's Care Home
Belen's Residential Care Home
Bernal Heights Retirement Home
Bradford's Guest House
Bridge Point At San Francisco
Broadmoor
Bryant Mortuary
Buena Vista Manor House
C & M Residential Care
Cadillac Hotel
California Convalescent Hosp
California Pacific Med Center
Camino Alto Apts
Carlisle
Cathay Wah Sang Inc
Catherine's Place
Central Gardens Convalescent
Chinese Hospital
Civic Center Hotel
Cohen-Lief Cardiology Medical
Coleman Funeral Home
Comeaux's Family Home
Convalescent Center
Coventry Park
Cozy Home
Crescent Manor
Currivan's Chapel
Daphne Fernwood Cemetery
Diamond Lodge Payphone
Diamond View Apartments
Duggan's Funeral Svc
Eastern Park Apartments
El Bethel Senior Arms Apts
Elizabeth Care Home
Elk Hotel
Ellis Residential Care Home
Farol Residential Care Home Iv
Farol's Residential Home
Fellowship Manor
Food Inc Mt Zion Hospital
Francis Of Assisi Community
Franciscan Tower Apartments
Funerals By Washington Mrtry
Gaven House
Golden Gate Health Care Ctr
Golden Residential Care Home
Gonzales Home
Gonzales' Home
Goodwin & Scannell Funeral Dir
Granada Hotel
Granada Senior Home
Green Street Mortuary
Grove Street Extended Care
Guirola Resident Care
Halsted N Gray Carew & English
Hayes Convalescent Hospital
Hayes Valley Care
Healthsouth Surgery Ctr
Herald Apartments
Heritage
Holland's Board & Care Home
Hospital Council
Ida's Rest Home
Institute On Aging
Italian-American Hotel
J J Oceanside Ambulatory Care
Jackson Street Residential
Janet's Residential Facility
Jewish Home For Aged Day Ctr
Jones Memorial Homes II
Julie's Rest Home
Kaiser Permanente Medical Ctr
Kennedy's Rest Manor
Kimochi Home
Kindred Health Care
La Salette Homes Ltd
Lady Of Perpetual Help
Laguna Honda Hospital
Lake Street Rest Home
Langley Porter Psychiatric
Laurel Gardens Apartments
Laurel Heights Convalescent
Lawton Healthcare
Leland House
Leonard House
Lewis & Ribbs Mortuary
Lina's Guest Home
Little Sisters Of The Poor
Living At Home Program
Lorne House
Lorne House II
Margie's Residence II
Marin Terrace
Marlton Manor
Martin Luther Tower
Maulino Board & Care Svc
Mayflower Hotel Apartment
Mc Avoy O'Hara Co. Evergreen
Millennium Occupational Med
Mission Bay Convalescent Hosp
Mission Plaza Apartments
Mitchell Family Home
Morning Star
Morrill's Retirement Homes
Mortuary Designs Intl
Mt Zion Health Fund
Mt Zion Skilled Nursing Unit
Nacario's Home Ambulatory Aged
Nacario's Home Iv
Namiki Apartments
National Cremation Svc
Neptune Society
New Life Homes
Nineteenth Avenue Healthcare
Nob Hill Healthcare Ctr
Northern California
Ocean View Homes
Pacific Interment Mortuary
Palarca's Rest Home
Park's Rest Home
Pleasant Street Grove Home
Prime Rsa Nursing Agency
Prince Hall Apartments
Progress Foundation
Providence Place
Quality Residential Care Home
Rainbow Adult Cmnty Housing
Redwoods
Reilly Co Goodwin & Scannell
Rhoda Goldman Plaza
Richmond Rest Home
Ridgeview Terrace Townhouses
Ruby Sailing
Russell & Gooch Funeral Chapel
Rypins House
S F Community Convalescent
San Francisco General Hospital
San Francisco Towers
San Lorenzo Ruiz Ctr
Sequoias-San Francisco
Services For Seniors Inc
Seventh Avenue Rest Home
Sheffield Convalescent Hosp
Shoreview Apartments
Silvercrest Residence
St Francis Manor
St Francis Memorial Hospital
St Ignatius Residential Home
St Luke's Hospital
St Mary's Medical Ctr
St Olga's Board & Care
Starlight Home
Stella's Care Home
Stemberga Retirement Home
Stemberga Retirement Homes
Sti Nursing Svc
Sunset Gardens
Sutro Heights Non-Ambulatory
Sutter Health Legal Counsel
Taraval Residential Care Home
UCSF - Mount Zion Center
UCSF Dept - Neurosurgery
UCSF Medical Center
Unity Peace & Freedom Inc
University CA San Francisco
University California Renal
University Mound Ladies Home
US Veterans Medical Ctr
Valente Marini Perata & Co
Velasco's Board & Care
Victorian Healthcare Ctr
Village Oduduwa
Vincentian Villa
Western Park Apartments
Wharf Plaza Apartments
Delivery Policy
A local delivery fee of $10.00 will be added to each order, for each address. (For deliveries outside our local delivery area, this fee may vary.)

U.S. orders must be received before 12:00 pm in the recipient's time zone to assure same-day delivery. Orders received after that time may have to be delivered the following day. To ensure your desired delivery date, please place orders in advance.

We will do our best to accommodate deliveries at specific times of day, but we cannot guarantee it.

We are on-call for deliveries on Saturday. Please call the shop to place your order. (415) 956-3333

Delivery of orders to rural route addresses or cemeteries cannot be guaranteed.

We will be happy to accept your international orders if you call our shop directly. We are unable to accept international orders over the Internet.
Substitution Policy
Occasionally, substitutions may be necessary to create your bouquet due to the availability of certain flowers in various parts of the country/season. Care is taken to maintain the style, theme and color scheme of the arrangement, using flowers of equal value. Additionally, the substitution of certain keepsake items may be necessary due to increased demand, especially during major holidays. In single-flower arrangements, such as an all rose bouquet, or orchids, we will make every attempt to match the flower type, but may substitute with another color.
Payment Options
We accept the following payment methods:
Visa
MasterCard
American Express

Privacy Policy
This privacy statement has been created in order to demonstrate our firm commitment to protecting customer privacy.

Information We Collect

If you open an account on our site or make a purchase, we need your contact information including your name, e-mail address and mailing address to complete your transaction.

When you visit our website, we also collect some basic information that does not identify individual users. We use this information to determine our users demographics and interests, so that we can better understand and serve our users.

"Cookies"

Cookies are small files which store certain information about your activity on the website and are stored on your computers hard drive. Our cookies do not contain any personally identifying information. We use cookies to let us know that you are a prior customer, so that you dont have to reenter information you gave us on your prior visits. Most web browsers automatically accept cookies, but most allow you to instruct your browser to prevent the use of cookies. However, if you disable cookies, you will not be able to use certain features of this website.

Our Use and Disclosure of Your Information

When opening an account or making a purchase, you have an opportunity to opt-in or opt-out from receiving emails from us. If you opt-in to receive information from us, we may use your purchase history, contact information and other registration information to provide you with more relevant information and email content. We may send emails to our users regarding changes in our services or other information we believe will be of interest to our users. If you prefer not to receive these emails, you can send us an email with the subject line no emails or reply to our email with the subject line no emails.

If you send us personal correspondence, such as emails or letters, or if other users or third parties send us correspondence about your activities on our site, we may collect such information. We may use that information and other information that we obtain from your use of our site to resolve disputes, troubleshoot problems and enforce our agreement for Terms of Use.

We may share aggregate statistics about our sales, traffic patterns and related site information with other businesses, but these statistics will include no personally identifying information.

We may share your information with Teleflora and other reputable vendors for the purpose of sending out special offers via email and/ or in connection with the services provided by our site such as the delivery of flowers. Your information will not be shared for any other purpose and will be kept secured.

We cannot ensure that all of your private communications and other personally identifiable information will never be disclosed in ways not otherwise described in this Privacy Statement. For example, we may be required to disclose information to the government or third parties under certain circumstances, or third parties may unlawfully intercept or access transmissions or private communications. We can (and you authorize us to) disclose any information about you to law enforcement or other government officials as we, in our sole discretion, believe necessary or appropriate in connection with an investigation of fraud, intellectual property infringements, or other activity that may be illegal or may expose us to legal liability.

Security

This site has security measures in place to protect the loss, misuse and alteration of the information under our control.

All user credit card information is securely communicated using secure socket layer (SSL) software, which is the industry standard and among the best software available for secure commerce transactions.

All user information stored on our server is stored in an encrypted format. Notwithstanding these efforts, we caution you that perfect security does not exist on the Internet.

Linked Sites

If this site contains any links to other websites, we are not responsible for the privacy practices or the content of such websites.

Changes to Privacy Statement; Consent

We may update this Privacy Statement from time to time. You should check this page periodically for changes. By using our site, you consent to the collection and use of your information by us as described in this Privacy Statement.

Questions and Comments

We welcome your questions and comments about this Privacy Statement.